The Adelphi University mentoring program pairs students with alumni who are willing to share their professional expertise and advice on making the most of the college experience. The Mentor's role is to motivate, encourage, guide and support students through these critical transformative years. The goal is for the Mentors and Mentees to form a mutual, trusting relationship in order to share business information, professional experiences and networking suggestions that can be difficult to find elsewhere.
Objectives:
Familiarize the students with working in a professional setting
Encourage student involvement in internships, part-time jobs and volunteer work in order to gain valuable experience and develop transferable skills to help prepare them for the transition from college to career
Help students set long-term career goals and short-term learning objectives
Encourage self-confidence
---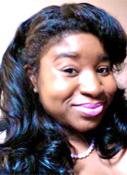 Vanessa Adolphe: A Student's Perspective
B.A. in History, May 2015 Minor in Biology
I got involved with Adelphi's Mentoring Program for many reasons. With the hope of one day becoming a medical doctor, I was puzzled by the many ways to achieve this goal. As a college student, I sought accurate guidance to set me on my path.
Part of life is about taking risks and meeting new people, but success can also depend on who you know. Through Adelphi's Mentoring Program, I have gained a life-long friendship, effective advice and guidance that has helped prepare me for my career.
Meeting Mr. Meekins was a joy. He did not just offer advice; he was proactive and really set the tone of our relationship to be as comfortable as possible. He was sincere, helpful, and most of all, understanding. He was even of help to me with school work. He went above and beyond my expectations as my mentor and really played a crucial part in my life. This opportunity was a great experience. Moving forward, I have established attainable career goals and know what to do to successfully execute them.
---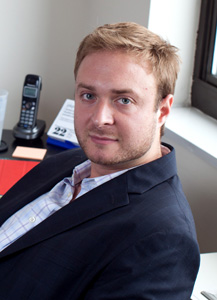 Robert Meekins: Benefits of Being a Mentor
Executive Director and Partner MedSchool Tutors, Ltd. 
Mentoring has a special place in my heart since it has affected me profoundly—and positively—during my education. Effective mentoring allows students to think outside the academic box and to learn from those with real world experience. When I learned of the opportunity to offer my own insights to other ambitious Adelphi students, I readily seized it.
It's amazing how serving as a mentor can be almost as beneficial to the mentor as the mentee. Supporting Vanessa as she pursues her goals is refreshing for someone like me, who often gets caught up in the daily routines of life. I am reminded of how important it is to prioritize, to aspire and to follow my own heart.
The ability to mentor effectively is truly essential for leaders and managers in today's business world. I look forward to honing this skill to benefit Vanessa, future Adelphi students and others in my professional and personal life.
---
To sign up to be a mentor, please contact:
Karen Autry
e – autry@adelphi.edu
This piece appeared in the Career Compass Fall 2013 issue.
About Adelphi: A modern metropolitan university with a personalized approach to higher learning.
Adelphi University is a highly awarded, nationally ranked, powerfully connected doctoral research university offering exceptional liberal arts and sciences programs and professional training with particular strength in its Core Four—Arts and Humanities, STEM and Social Sciences, the Business and Education Professions, and Health and Wellness. Adelphi is dedicated to transforming students' lives through small classes, hands-on learning and innovative ways to support student success.
Founded in Brooklyn in 1896, Adelphi is Long Island's oldest private coeducational university. Today Adelphi serves nearly 8,000 students at its beautiful main campus in Garden City, New York—just 23 miles from New York City's cultural and internship opportunities—and at dynamic learning hubs in Manhattan, the Hudson Valley and Suffolk County, and online.
More than 100,000 Adelphi graduates have gained the skills to thrive professionally as active, caring citizens, making their mark on the University, their communities and the world.